On Labor Day weekend, the 4/5ths of the Atlanta Film Festival staff packed up and headed outside the perimeter to visit the the
Jokara Micheaux Film Festival
, based in the lovely town of Colquitt, GA--home to the
Southwest Georgia Film Commission
and home base for
2008 Atlanta Film Festival
Alum Ralph Wilcox, who wrote, produced and directed Opening Night Film
The Lena Baker Story
.
The first thing you need to know about the trip from the ATL to Colquitt is how L-O-N-G the trip is...Google Maps listed the estimated driving time at 4 hours:
Paula drove:
I realized we weren't in Kansas anymore when I looked down and discovered we had NO SERVICE on our iPhones!. There was a dead zone like an hour around Colquitt.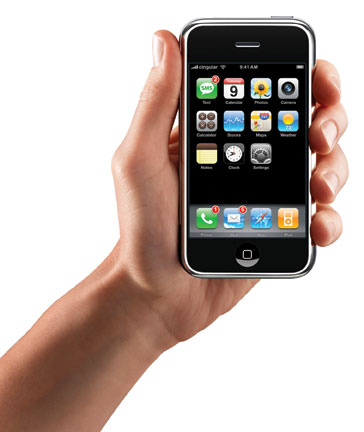 Damn you AT&T service! (In fairness, their slogan is More Bars in More Places, and Colquitt feels like dry town. So it's possible they've banned bars of all sorts there, but don't quote me on that.)
Folks with Verizon had no such complaints:
In Colquitt, we stayed at the lovely, restored Victorian era
Tarrer Inn
:
The Tarrer Verandah:
We arrived in time for an opening night reception:
Photo: Quantrell Colbert
Afterwards--not placated by the finger food at the reception, we sought refuge the only place where we could find:
I had always assumed HH was Waffle House's bastard cousin, but the Camilla Huddle House proved me WRONG:
Before, Dan and Elizabeth consider their options:
After, casualties:
A good night's sleep and then we were up in the am, off to panels an hour away in Camilla:
The First Panel or the Last Supper? Everyone had something to say at "Training for Actors, Producers, & Directors" Photo: Quantrell Colbert
Between panels, guests grabbed a bite in
Camilla Java
, a truly indie coffee shop.
Panelist Gail Tassell (of
Acuity Entertainment Management
) was serenaded by Stratham GA R&B vocalists
Blacstone
:
Panel 2: My Big Fat Greek Panel:
Dan and I were joined by longtime television director, and MY BIG FAT GREEK WEDDING director Joel Zwick (left) on a panel called "Distribution - Feature Films, Television & Documentaries"
The Panels were held in a government municipal building. I like to call this photo "Dan/Bush":
Later, we were welcomed by the folks in Blakely, GA at a fantastic outdoor reception:
I always love the way they decorate at these receptions:
What Ralph Wilcox has made possible in this small town is amazing.
From a cotton field...
...he made movie magic.
A real life Field of Dreams.
He built it...and we came.
I wish we could have stayed longer, but alas--we had to return to the ATL.
And two days without cel phone service was ENOUGH.